Irgendwo hinter all dem Grau,
irgendwo zwischen all dem Dunkel ist es,
ich weiß es!
Seit vielen Jahren, fünfzig oder auch mehr, weiß ich es.
Du, Oktober, du bist der Monat des Goldes.
Willst du es heuer partout nicht zeigen?
Willst es mir vorenthalten?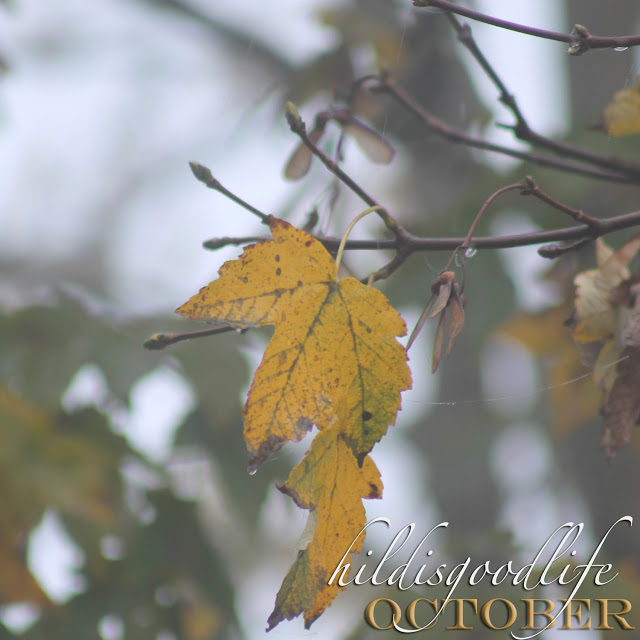 Somewhere behind all that grey and rain,
somewhere deep under all that fog and mist
it must be, the hidden gold of October!
Irgendwo hinter all dem Grau
hast du es versteckt.
Irgendwo unter all dem Regen hast du es vergraben.
Eifersüchtig und geizig hast du dichte Nebel darüber gelegt,
damit ich denken soll, es sei nicht da.
Doch ich lasse mich nicht irre führen und betrügen!
Ich weiß es.
Seit fünfzig Jahren oder mehr weiß ich es: Es ist da!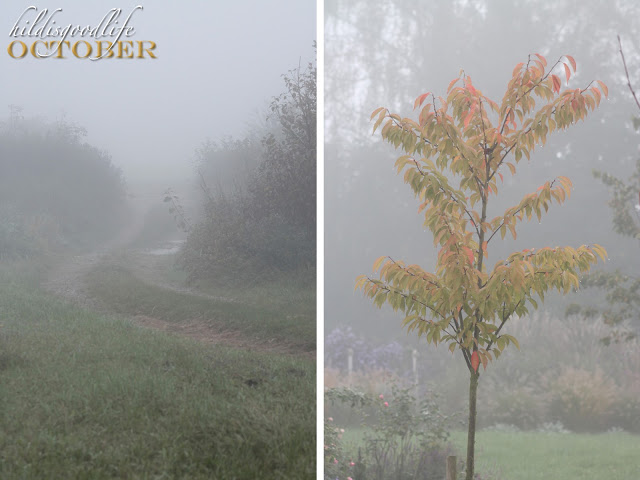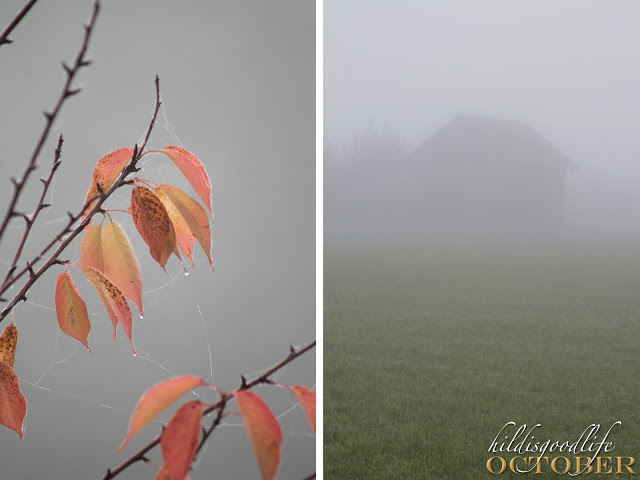 Ich weiß es,
es braucht nur ein kurzes Aufbrechen,
einen winzig kurzen Augenblick nur
ein Loch in der Nebelwand
ein Riss in der Wolkendecke.
Und ich weiß,
es braucht nur ein bisschen Glück
um genau zum richtigen Zeitpunkt am richtigen Ort zu sein …
You only have to wait and to dig and to search for it.
Somewhere behind all that rain and deep clouds and heavy rain …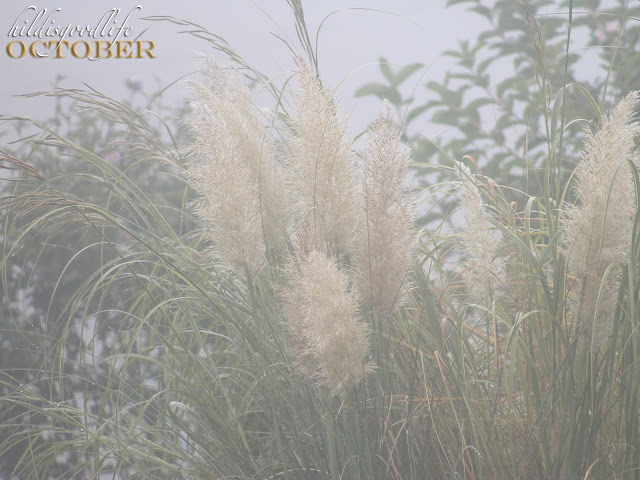 … und schon ist alles da.
Alles Gold, alles Strahlen,
all die Pracht,
der du, Oktober, eigentlich fähig bist.
It only needs just a short moment,
just a small whole between all that grey
and it will appear:
The wonderful and amazing and very much missed October gold!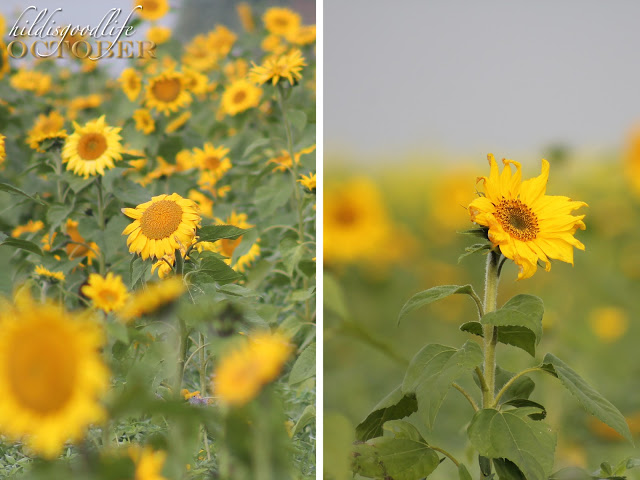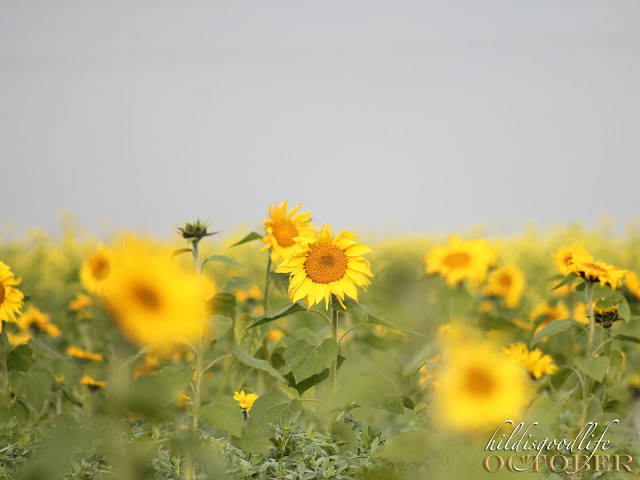 Du kannst es verstecken, es verhüllen, es vergraben,
ich werde es immer wieder suchen
und es immer wieder finden,
wo immer du es auch versteckt hast, Oktober, dein Gold.
Ich finde es!
I hope, my dear friend, that October shows a more friendly weather at your place,
than it does here in Austria.
There are only a few moments of brightness and sunshine between all the rain and fog and cloudy days. You really have to be a lucky gold-digger to find them, haha!
May the rest of this month bring much more sun and brighness,
for all of us.
Hugs
Hilda
Ich hoffe, meine lieben Freunde, ihr lasst euch von dem eckligen Wetter und den grausligen Temperaturen da draußen nicht irre machen.
Der Oktober mag sich noch so bitter geben heuer, im Grunde seines Herzens
ist er ein goldiger Bursche.
Ich wünsche euch immer wieder goldene Augenblicke
in diesen graukalten Tagen!
Bis bald
Hilda
P.S.: Falls jemand von euch sich wundert, warum meine ehemals langen Blogrolls plötzlich so mickrig und kurz sind:
Ein fieser Google-Bug hat sie geschrottet – alle Links sind futsch. Ging wohl mehreren Bloggern so.
Und trotz des Versprechens, dass alles wieder hergestellt wird, ist leider bisher nichts zurück gekehrt.
Also habe ich nun angefangen, mühsam, all meine schönen Bloglinks wieder zusammen zu tragen …
If anyone of you is wondering where all the wonderful links at my blogrolls have gone … they are lost. A nasty Google-bug killed them all. A problem that several bloggers had during the last two weeks.
Contrary to all promises, Google did not manage to repair this up to now, so laboriously I started to restore them myself.