She was only four weeks old, when we first met her.
Sie war gerade mal vier Wochen alt,
als wir sie kennenlernten.
Damals durften wir sie das erste Mal besuchen
und im Arm halten.
Sie war soooo klein und knuddelig …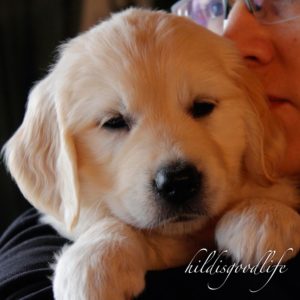 Und heute:
Heute ist sie zwei Jahre alt
und ein wundervoller, verschmuster, intelligenter Hund.
And today:
She is a two years old wonderful dog!
Happy Birthday sweet Ginger!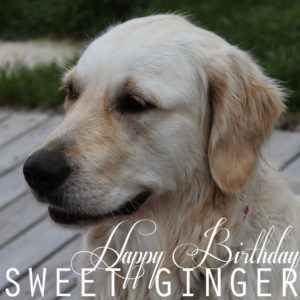 On her first day at home when she was eight weeks!
Ihr erster Tag zu Hause – sie war 8 Wochen alt
und hat unser Leben von da an völlig umgekrempelt.
Das meiste hat sich mittlerweile gottseidank gut eingependelt,
doch ich muss zugeben – wir waren lange Zeit ziemlich gefordert
(und manchmal auch überfordert …)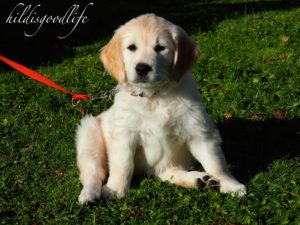 Her favorite relaxing place then …
Manches hat sich aber seit damals nicht verändert.
Wie beispielsweise ihr Lieblingsplatz!
Damals …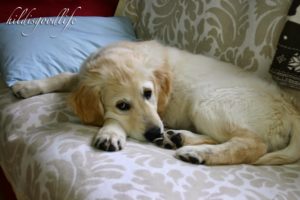 … and now!
… und heute!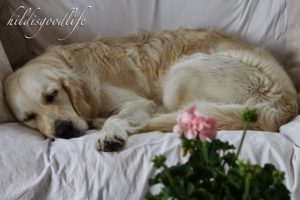 She was such a wild little puppy
Sie war so ein wilder ungestümer kleiner Welpe …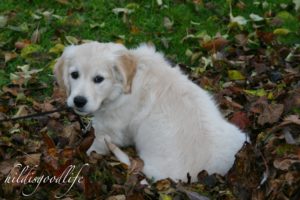 and now she is such a wonderful young ladydog!
und nun ist sie eine temperamentvolle entzückende Hundedame!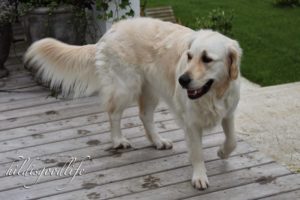 Wie schön, dass sie bei uns ist!
Heute können wir uns unser Leben ohne Fellnase und
flehende Blicke aus schwarzen Knopfaugen
nicht mehr vorstellen.
We are so happy to have her in our lives!
Hugs!
Bis bald
Hilda