Einen wunderschönen Samstagabend, meine Lieben da draußen!
Wie schön, dass ihr heute vorbeischaut, obwohl bestimmt keiner von euch
einen Post hier erwartet hat. Heute. An einem Samstag. So knapp vor der Christmas Hometour.
Hello, my dear friends and readers on this Saturday evening.
I just popped in for a short post to fulfill one promise I made last week
and mainly to say thankyou!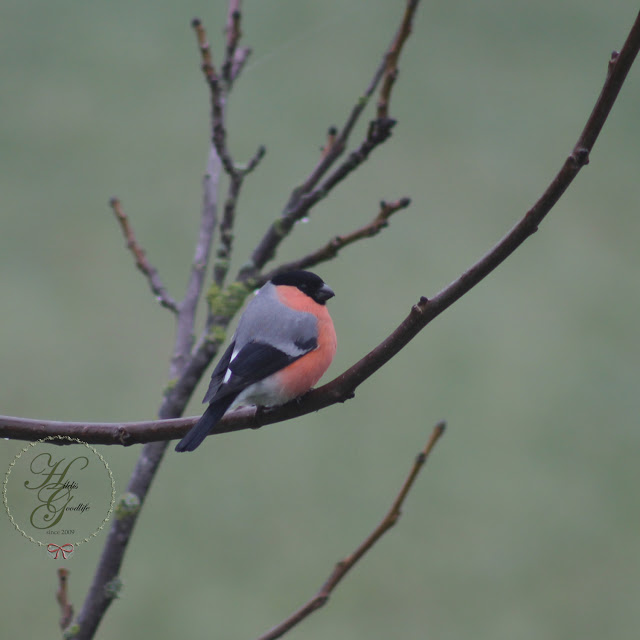 ABER:
Ich habe euch erstens etwas versprochen (dazu mehr ganz am Schluß)
und zweitens drehen sich mein Leben und meine Gedanken tatsächlich nicht NUR um die Hometour.
Heute bin ich hauptsächlich deswegen hier, weil ich ein großes Dankeschön los werden möchte.
(und dafür hab ich heute auf die Schnelle ein paar Fotos aus unserem Garten geschossen für euch)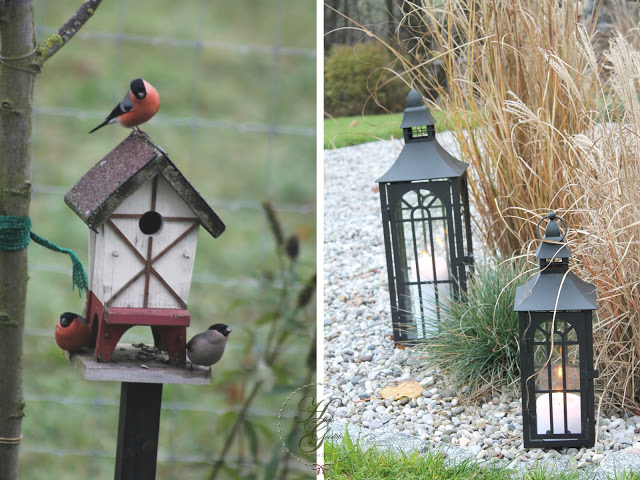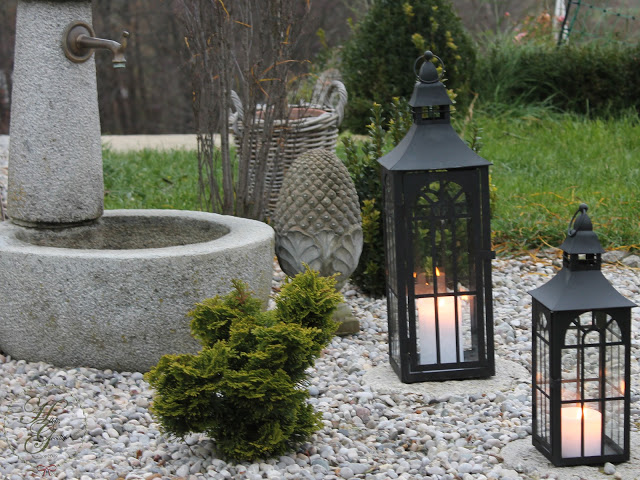 My big thankyou is to Anja – the writer of a very well-known gardenblog here in the German speaking area.
She started a wonderful series on her blog in which she presents beautiful gardens and gardenblogs.
Even if the series is written in German, my dear English speaking readers,
the wonderful pictures of the gardens will surely amaze you.
It is abolutely worth a visit to Anja's "Gartenbuddelei"-Blog .
Und dieser Dank gilt Anja!
Ich denke, jeder Gartenblogger und bestimmt auch so mancher bloglose Gartenfreund
kennt Anjas Blog "Gartenbuddelei".
Anja hat nun bereits zum zweiten Mal auf ihrem Blog eine Serie gestartet:
"Zeig uns deinen Garten/Blog", in der sie ihren zahlreichen Lesern wunderschöne Gärten und auch mehr oder weniger bekannte Gartenblogs vorstellt.
Heute hat sie meinen Garten und Blog vorgestellt und das ist einer der Gründe, wofür ich ihr dankbar bin.
Der andere Grund ist die ganze Aktion selber.
Nicht nur, dass ich in den letzten Wochen so viele tolle Gärten zu sehen bekommen habe, die ich sonst niemals sehen würde, ich finde es auch so großartig, dass Anja Blogs vorstellt, die noch überhaupt nicht bekannt sind oder GärtnerInnen, die gerade erst angefangen haben, zu bloggen.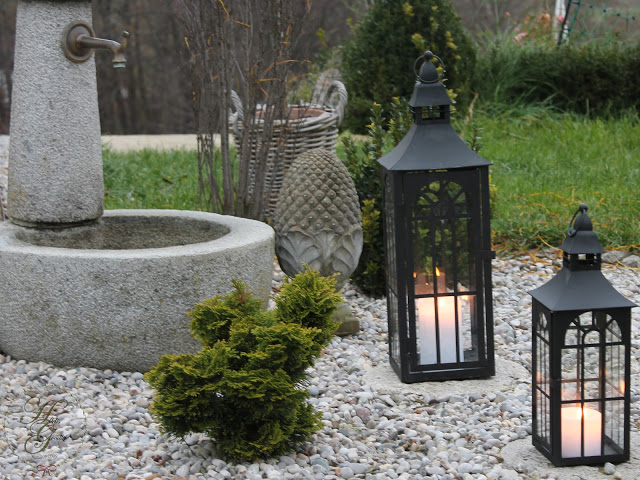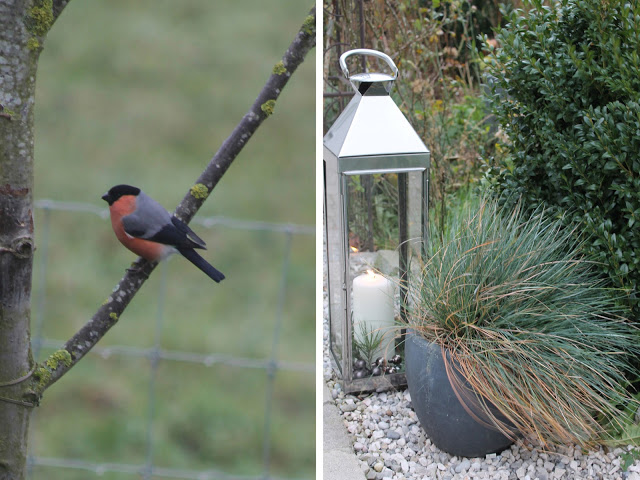 Today, Anja presented my garden and blog, but – although I am really happy about that,
this is not the only reason for my thanks!
I think, everybody of you have read my motto: You never blog alone!
And Anja's series is such a wonderful possibility to bring bloggers of the same interest together,
that may haven't known each other before.
Thank you, dear Anja!
Ihr kennt ja mein Motto: "You never blog alone"!
Darum:
Danke dir, liebe Anja für diese wirklich tolle Aktion,
die BloggerInnen mit anderen BloggerInnen in Kontakt bringt!
Und nun schicke ich euch ganz schnell zu Anja, wo ihr sicherlich noch ein paar Wochen lang, wunderschöne Gärten und tolle Gartenblogs bewundern könnt: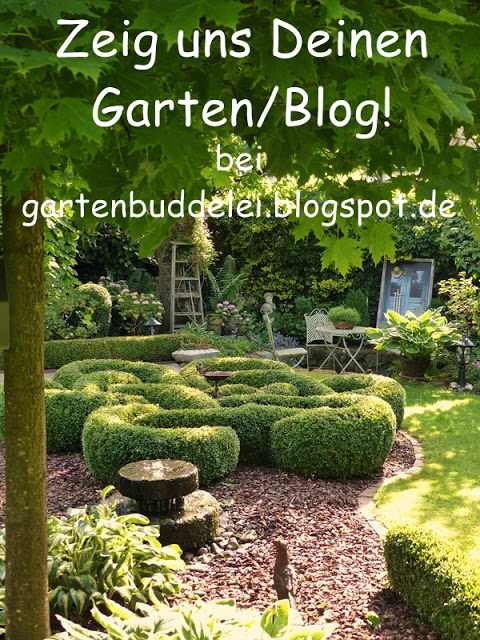 And last but not least: My promise!
I promised I will show a little sneak peek of my Christmas Hometour this week –
well, so, here it is:
Und nun zu meinem Versprechen und damit doch noch
ein bisschen zur "Christmas Hometour":
Letzte Woche habe ich euch eine kleine heimliche Vorschau versprochen.
Nun und hier ist sie:
Eine Collage aus zwei Bilder, die zwar in meiner Hometour nicht vorkommen werden,
aber ein paar kleine Details meiner Hometour zeigen: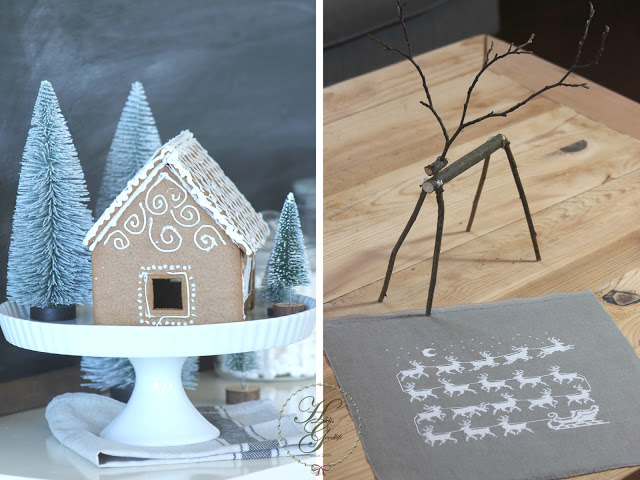 I hope you all are enjoying a cosy and wonderful weekend.
Make sure to come back on Monday, when I have the pleasure to kick off this years Christmas Hometour of Austrian Bloggers!
Hugs
Hilda
Genießt noch einen wunderschönen Abend, ihr Lieben.
Ich freue mich schon euch alle am Montag hier wieder zu sehen!
Bis bald
und macht's gut!
Hilda
verlinkt bei Lorettas und Wolfgangs "Gartenglück"