Ganz früh heute morgen bin ich aufgestanden,
um meine kleine Idee vom
"Bring den Sommer mit zur Arbeit"-Tag zu verwirklichen.
To put my little idea of "Bring Summer Into Your Office – Day" into action
I went into my garden very early this morning.
With unshod feed and armed with a wooden bowl and a pair of shears I harvested as much lavender as two of my lavender plants gave.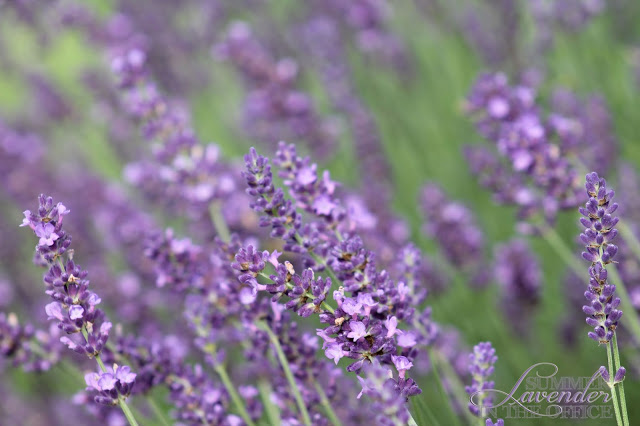 Zwei meiner Lavendelbüsche habe ich dafür abgeerntet.
Es war total erfrischend, so früh am Morgen
barfuß im Gras zu stehen
und das duftende Kraut zu schneiden.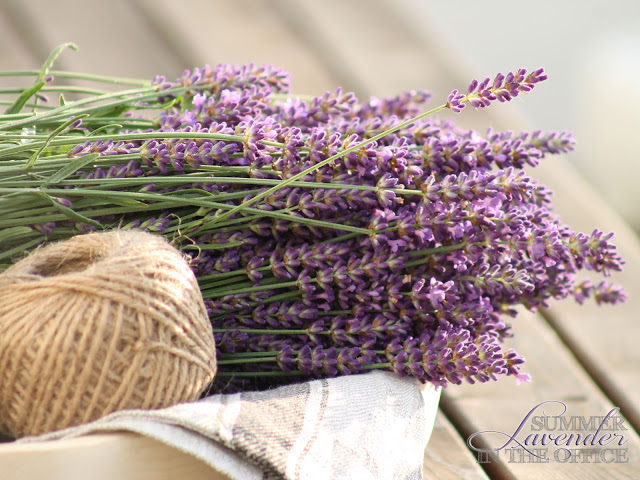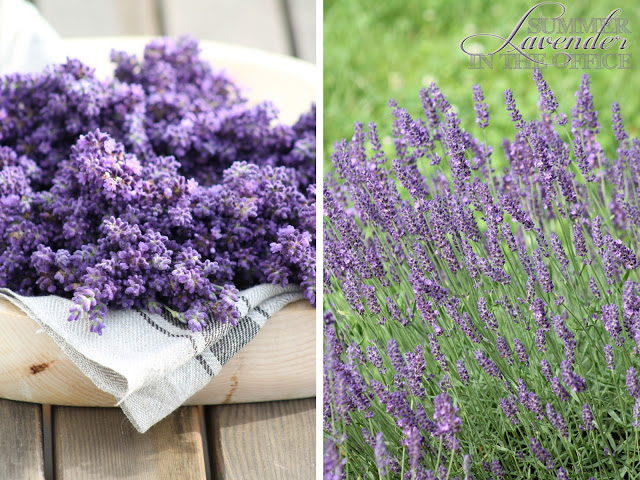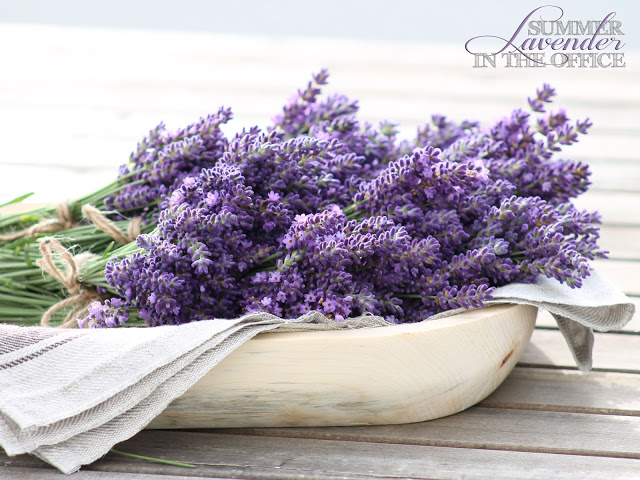 Die Ernte habe ich dann etwas sortiert und zu kleinen Bündeln gebunden.
Und damit bin ich heute Morgen in die Arbeit gefahren.
Könnt ihr euch vorstellen, wie herrlich es in meinem Auto gerochen hat?
Das kommt eher selten vor, dass meine Laune immer besser wird,
je näher ich der Arbeit komme,
aber heute war das so, dank meiner duftenden Fracht.
Right after that I made about 16 little bunches of all this lavender and tied them with some butcher's twine. You can believe me it is a wonderful thing to start a day off on cutting wonderfully scenting lavender.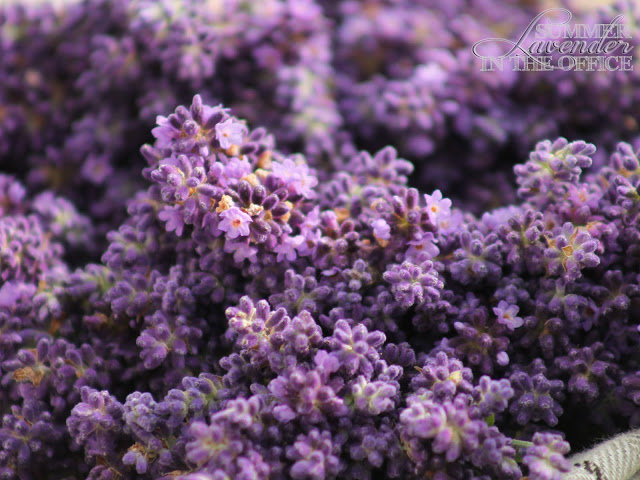 Im Büro war die Reaktion zu meiner Idee ein wenig anders, als hier im Blog.
Einige meiner Kollegen haben die Idee gleich aufgegriffen
und es herrschte bereits fröhliche Sommerlaune, als ich heute Morgen dort ankam.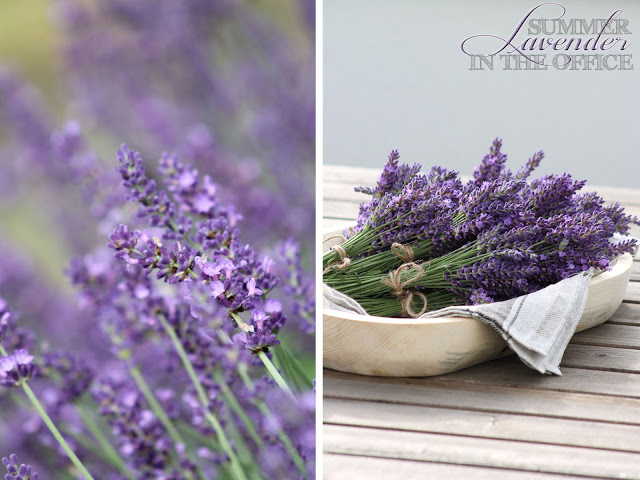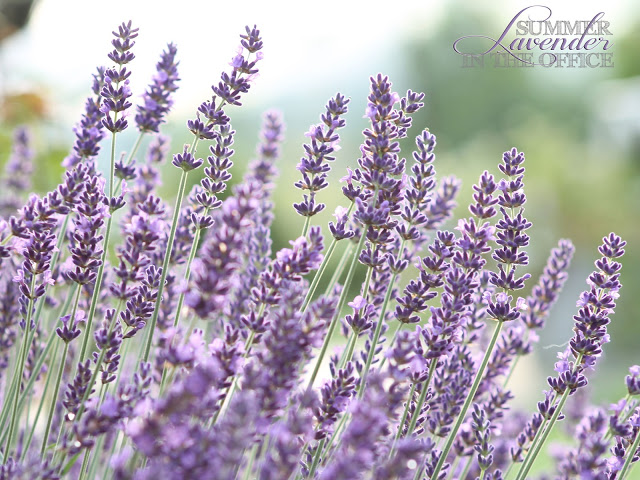 With these little bunches I drove to work this morning (imagine the perfume in my car this day) and gave one bunch of lavender to each of my working buddies to bring a little bit of Summer into our office.
My collegues loved the idea of "Summer in the Office"
My scenting presents have been taken with pleasure by everyone
and we had a fine and lovely day today.
Of course, everybody worked hard as everyday today,
but with a good mood and a little more ease
and a delicate fragrance of lavender.
Die Lavendelsträußchen wurden freudig angenommen.
Es ist einfach herrlich, wie einfach man ein bisschen Freude verbreiten kann.
Wir haben natürlich alle fleißig gearbeitet heute
doch irgendwie lag etwas mehr gute Laune und Leichtigkeit in der Luft
und Lavendelduft auch.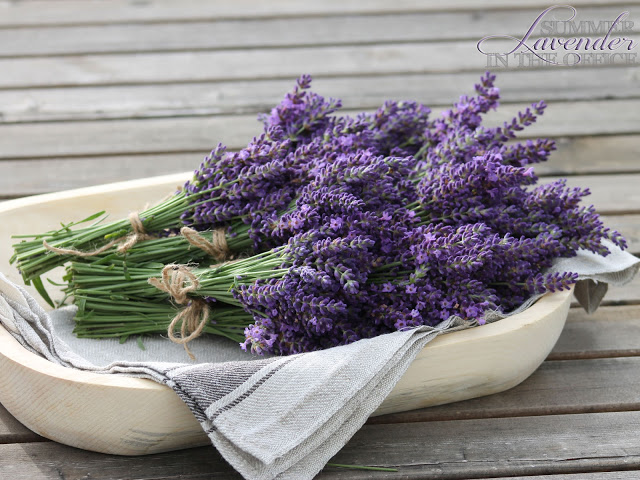 Meine Liebe da draußen,
ich wünsche euch einen leichten gut gelaunten Sommertag
und ein schönes Wochenende!
Happy first weekend in July, my dear friends & readers
and to all my American friends a wonderful Independence Day weekend!
Bis bald & Hugs
Hilda
Linked-up to http://www.stonegableblog.com/scoop-230-2/