Wenn wir Übernachtungsgäste haben,
dann liebe ich es ein kleines florales Willkommen aus unserem Garten
in das Gästezimmer zu stellen!
When we have overnight guests
I love to welcome them in their guest bathroom
with a little bouquet of flowers from our garden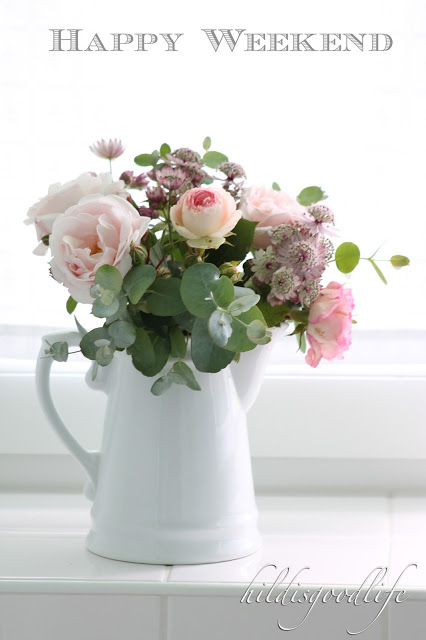 Und für euch, meine Lieben, habe ich ein Foto gemacht,
als Dankeschön, dass ihr mich durch meine "Rosenmania" begleitet
und als lieben Wunsch für ein schönes Wochenende
mit recht viel Sonnenschein!
Happy Weekend, my dear friends and readers
and thank you for your wonderful friendship!
Bis bald & hugs
Hilda
Zum allerersten Mal werde ich versuchen
mich bei Hollunderblütchens "Friday Flowerday"
zu verlinken (mal sehen ob es klappt)