Das erste Adventwochenende gehört bereits der Vergangenheit an.
Wir haben es auf das Angenehmste genützt
für allerlei kreative
und dekorative Tätigkeiten.
Ein bisschen draußen, ein bisschen drinnen,
überall in unserem Haus beginnt es nun schön langsam
weihnachtlich auszusehen.
Ein paar erste Eindrücke habe ich euch heute mitgebracht.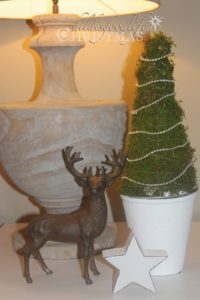 Hello my dear friends and readers!
I only popped in to show you the first pictures of my
Christmas decoration.
We have just begun to "deck our halls"
for the most wonderful time of the year!
Es ist wie immer:
Ich fange am ersten Adventwochenende an
und höre erst auf, kurz bevor am 24. Dezember
unsere Gäste eintreffen.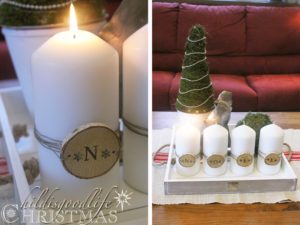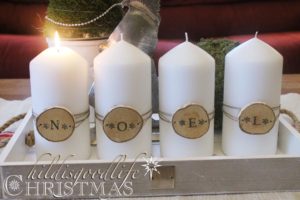 Ich stemple, bohre, schneide, klebe,
binde, male, sprühe, drucke,
arrangiere und arrangiere wieder um.
Mein Kreativmuskel ist hoch aktiv.
So viele schöne neue Möglichkeiten
sehe ich Tag für Tag auf euren Blogs und im Rest des Internets.
So viele Ideen geistern in meinem Kopf herum
und schmeißen jeden Plan stündlich über den Haufen,
weil mir da und dort wieder was Neues einfällt.
Und ICH LIEBE DAS!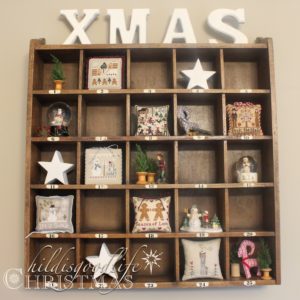 I am stamping, drilling, cutting, glueing,
painting, spraying and printing,
arranging and re-arranging.
And I ENJOY IT being creative every day!
We have just started
and probably we will be ready right before our first guest
step in on December 24.
Die schönste und für mich kreativste Zeit im Jahr hat begonnen.
und ich freue mich darauf
sie hier mit euch zu teilen
My dear friends and readers
enjoy these coming days and weeks of festive and creative
decorating.
Every now and then I will show the progresses
of our decoration here in my blog.
Have a wonderful time!
Meine lieben Freunde und Leser
ich wünsche euch eine wunderbare Adventzeit
Bis bald/Hugs
Hilda