After eight months of planning, decision-making, organizing and controlling about the biggest project of my life – our house – I go slowly back to normal. A different kind of normal, of course, than the one I had left eight months ago. A much better, brighter, richer and more thrilling normal!
Nach acht Monaten der Planung, Entscheidung, Organisation, Steuerung rund um das größte Projekt in meinem Leben – meinem Haus – kehre ich langsam wieder zurück zur Normalität. Einer anderen Art von Normalität natürlich, als die, die ich vor acht Monaten verlassen habe. Einer viel besseren, helleren, reicheren und spannenderen Normalität!
It has been the most exciting trip I have ever done in my life. At the end of it I started to feel tired, exhausted and "homesick". But now I am where the journey should lead me:
AT HOME!
Finally!
Es war das aufregendste Jahr meines ganzen Lebens. Jetzt am Ende dieses Jahres und nachdem der Hausbau abgeschlossen ist, fühle ich mich müde und erschöpft aber auch sehr sehr glücklich. Denn nun bin ich angekommen, da wo diese spannende und anstrengende Reise mich hinführen sollte: Zu HAUS!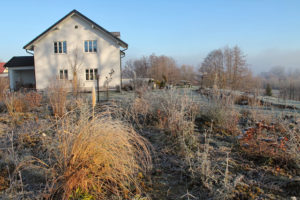 Of course it may last some time until I will get back to a normal allday life, back to my hobbies and to a calmer time of living but the first stepps towards it are done.
Natürlich wird es noch einige Zeit dauern, bis wirklich wieder "Alltag" eingekehrt ist. Ich zurückkehren kann zu meinen Hobbies on einem ruhigeren Leben – aber die erste Schritte in die Richtung sind getan. Und nun kann ich mich zumindest noch eine gute Woche freuen, auf das erste Weihnachtsfest in unserem neuen Haus!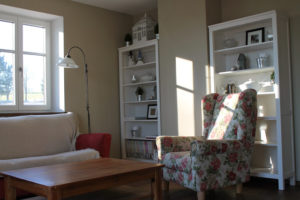 Danke Euch allen, die ihr mich nicht vergessen habt in dieser langen langen Zeit der Stille – und ich freue mich schon auf ein hoffentlich wieder aktiveres Bloggen mit Euch!
Einen wunderschönen Abend und bis bald!
And now I am so much looking forward to the first Christmas in our new house.
Thanks to all of you you haven't forgotten me and my blog in this long time of absence.
Have a wonderful evening
See you soon!
Hilda