Heuer haben wir uns einen großen Traum erfüllt:
Drei Wochen USA!
Die schönste, intensivste und anstrengendste Reise,
die wir jemals gemacht haben.
This year a dream came true:
We travelled through the North-East of the USA
for three weeks.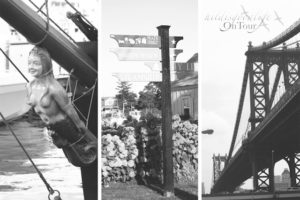 22 Tage – 22 Days
21 Nächte – 21 Nights
3.980 km – 2475 Miles
1500 Fotografien – 1500 taken Photos
10 US-Bundesstaaten – 10 States
2 Kanadische Provinzen – 2 Canadian Provinces
viele viele liebe höfliche freundliche Menschen
many many friendly and polite people
So viele Eindrücke,
so viele Erinnerungen!
Zu einigen der schönsten Orte
möchte ich mir passende Motive sticken ….
…. angefangen habe ich mit der amerikanischen Flagge,
die uns auf der ganzen Reise begleitete:
fast an jedem Haus
an Straßenlaternen
an Gartenzäunen ….
So many impressions
and memories.
I want to keep them all
in my mind
and also in my hands.
Therefore I want to stitch
some little things
suitable to the most wonderful places
we have seen.
Start-up of my stitched collection:
The Star Spangled Banner!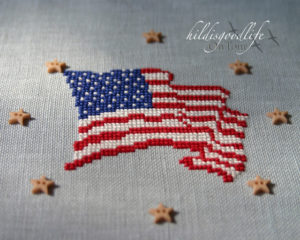 Eine Auswahl der Fotos
und kleine Geschichten werde ich für euch
(und für mich zur Erinnerung)
hier in meinem Blog so nach und nach einstellen.
Und natürlich die kleinen gestickten Werke,
so sie fertig sind!
A small selection of the more than 1500 photos I have taken,
I will show here in my blog during the next weeks
and I hope you will enjoy the pictures and the little stories,
like I enjoyed this amazing journey!
Eine schöne neue Woche
wünscht euch
Hilda