Well, no!
This is not the garden post I promised to come out with.
This is a very spontaneous post, because of a wonderful Summer day
an unexpected amount of olive tree cut and some marvellous looking (and smelling) lavender.
Einen wunderschönen Samstagnachmittag, meine liebe Freunde.
Nein, dies ist nicht der Post, den ich euch versprochen hatte.
Dies ist ein ganz spontaner Post,
entstanden aufgrund einer unerwartet großen Menge Schnittguts meiner Olivenbäumchen
und dem herrlichen Anblick (und Duft) des Lavendels gleich daneben.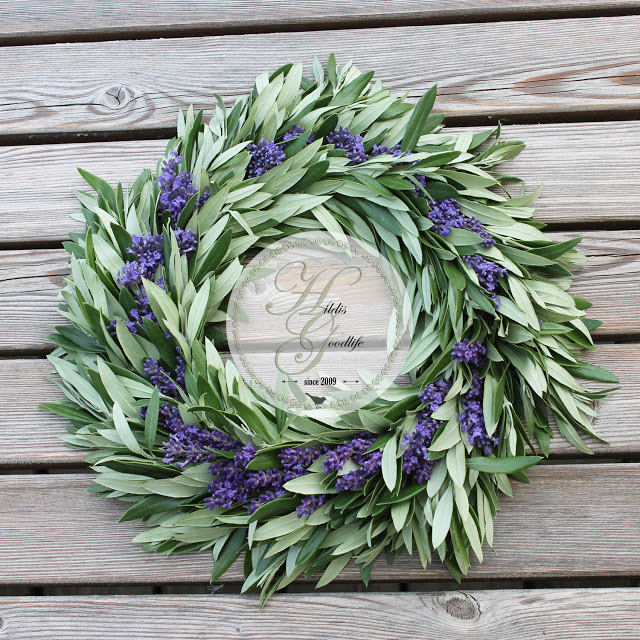 Meine Oliven-Topiaries brauchten dringend einen Schnitt.
Eigentlich schon vor vier Wochen.
Heute endlich fasste ich mir ein Herz – und eine gute Gartenschere
und schnippedischnippedeschnapp – nur zehn Minuten später
hatten die Olivenbäumchen eine (nahezu) perfekte Frisur
und ich einen ganzen Korb voller Olivenzweige.
My olive topiaries urgently needed a cut, literally four weeks ago …
Today, finally, I found the time, took my best pair of secateurs and did it.
Only ten minutes later my topiaries had the (almost) perfect style
and I a basket full olive branches.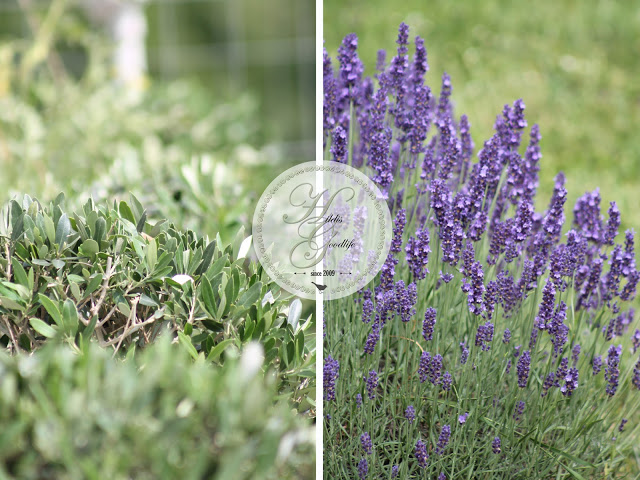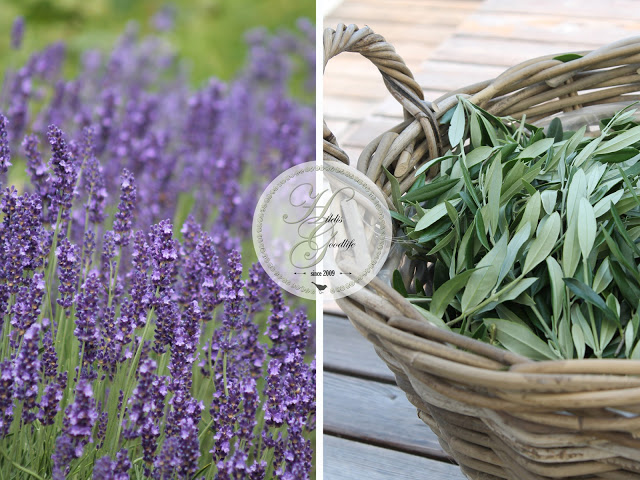 Well, and after my lavender is growing right beneath
it's not very difficult to guess where this all will end …
Und nachdem gleich neben den Olivenbäumchen die ersten Lavendelbüsche in voller Blüte stehen,
war ziemlich schnell klar, wo das alles enden würde ….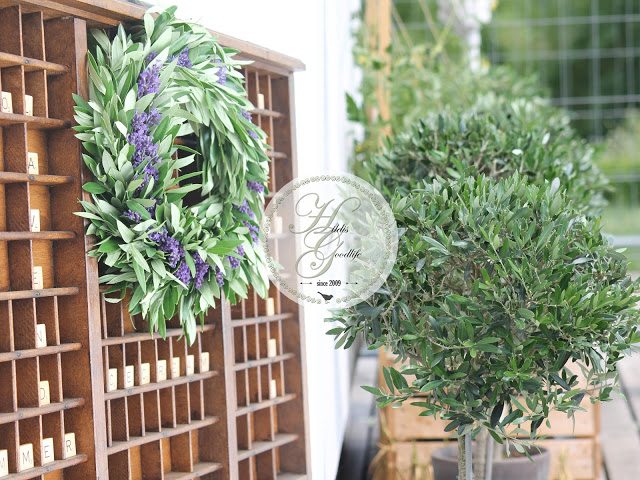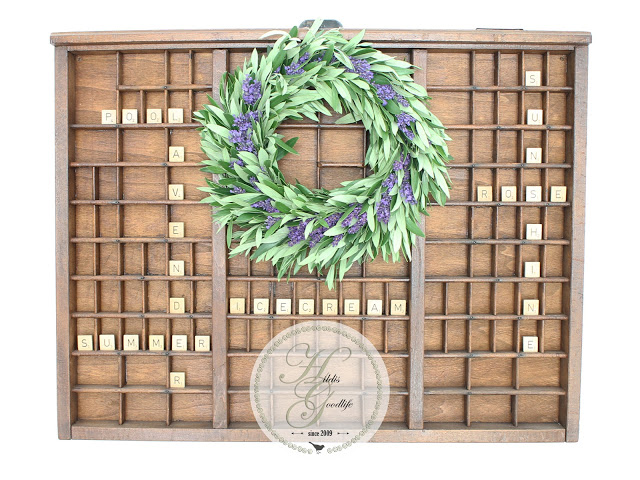 A small and quick Summer wreath for the printers tray in our entry way is the result of it.
I love how it turned out (and how it smells).
And I am looking forward to see when it is dried:
The lavender ist going to look darker, when it is dry – and the olive leaves are getting a more silver touch and will look brighter.
Das kleine Kränzlein war rasch gebunden.
Nun hängt das spontane Werk in unserem Vorzimmer
und ich freue mich schon drauf wie es aussieht, wenn es getrocknet ist.
Die Olivenblätter werden heller und silbriger, wenn sie trocken sind und der Lavendel dunkler ….
Well, I know that some of you out there aren't friends of these hot and sunny days,
but I love them.
To all of you, my dear friends and readers, I am sending my best Summer whishes
may you enjoy these days the way you love it most.
Meine Lieben da draußen,
ich weiß ja, dass viele von euch die Hitze nicht so gut vertragen,
aber ich stehe gerade voll im Genuss.
Genauso muss Sommer sein – heiß, sonnig, spontan.
Ich wünsche euch allen, ein wunderschönes Sommerwochenende!
Mögt ihr alle es so verbringen, wie es für euch am angenehmsten ist!
Bis bald
Hugs
Hilda