"Die Lerche stieg am Ostermorgen
Empor ins klarste Luftgebiet
Und schmettert hoch im Blau verborgen
Ein freudig Auferstehungslied.
Und wie sie schmetterte, da klangen
Es tausend Stimmen nach im Feld:
Wach auf, das Alte ist vergangen,
Wach auf, du froh verjüngte Welt!"
(Emanuel Geibel)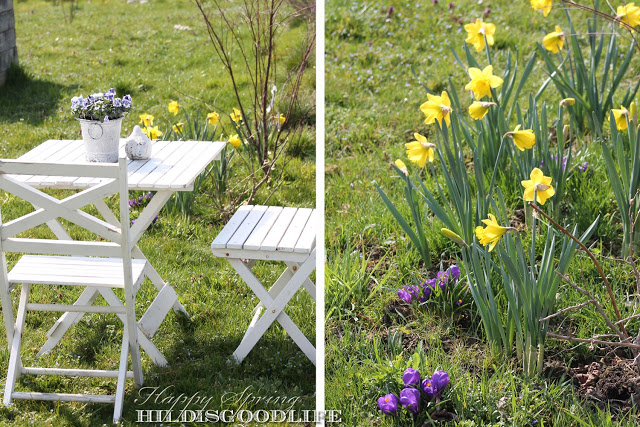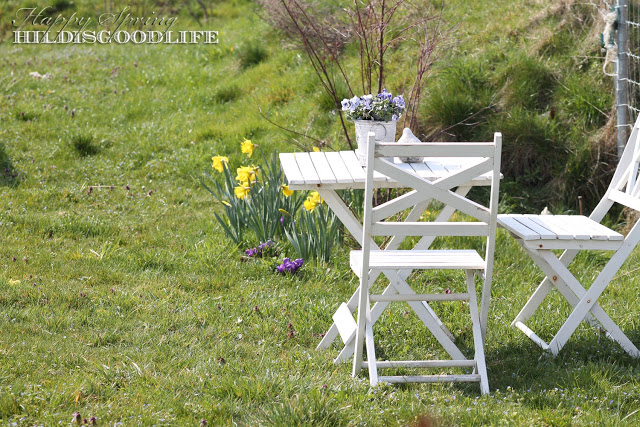 Es ist endlich Frühling geworden,
nach einem langen dunklen harten Winter.
Hart, nicht eben wegen des Wetters, das ja eigentlich viel zu mild war,
hart wegen so mancherlei, das er mit sich brachte und das mich erstarren ließ
fast schon wie in Eiseskälte.
It has been a long Winter, dark and hard.
Hard not because of the weather, that has been much too mild for a Winter,
but hard because of the things that happened and that paralyzed me and totally occupied my
mind and life.
But the new Spring,
the fresh colors and warm sunshine
makes me feel more free and easy.
Doch das Grün, das Gelb, das warme Bunt,
in das die Natur sich nun anfängt zu kleiden,
es löst die Starre, es löst das Dunkel
es bringt Licht
und Wärme
und Leichtigkeit.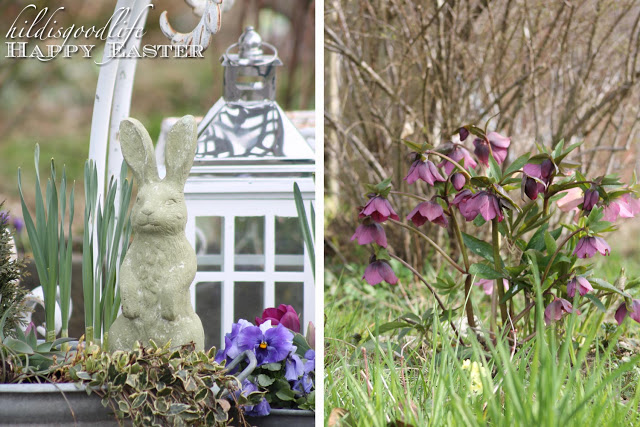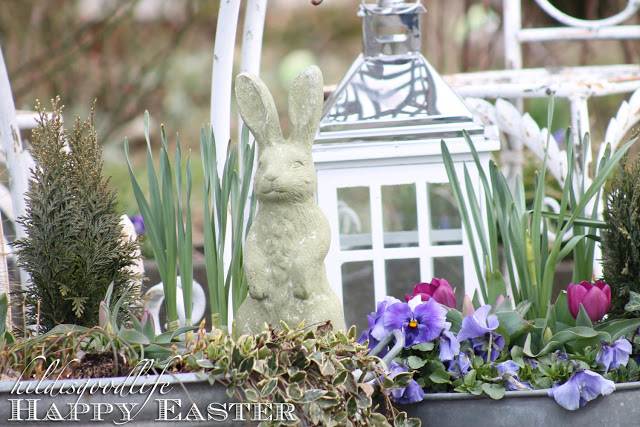 We had an amazing Easter weekend
and I enjoyed it to the fullest.
I am so much looking forward to a wonderful and bright and sunny Spring this year
and I hope the "Winter things" have come to an end right now.
To you, my dear friends, I want to send my best wishes
and my thanks for coming here so often, although there was nothing to see or read.
Thank you for being out there!
Hugs
Hilda
Ein strahlend sonniges Osterwochenende liegt hinter uns
und ich habe es in vollen Zügen genossen und viel Kraft geschöpft.
Nun hoffe ich auf einen herrlich hellen Frühling,
auf einen wärmenden Sommer
und darauf, dass die Geschehnisse des letzten Winters
nun ihr Ende gefunden haben.
Euch, meine lieben Freunde danke ich!
Dafür, dass ihr hier trotzdem so oft rein geschaut habt,
obwohl es nichts zu sehen und zu lesen gabt
und dafür, dass es euch gibt.
Bis bald
Hilda