Noch vier Tage …
… bis Weihnachten!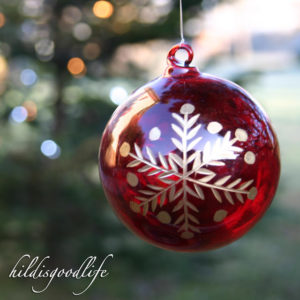 Meine lieben Leser und Blog-Freunde!
Die letzten Wochen waren meine arbeitsreichsten
im ganzen Jahr!
Kaum eine freie Minute
kaum Zeit mal tief durchzuatmen!
Umso mehr haben mich eure wundervollen
und zahlreichen Kommentare zu meinem letzten Post
gefreut.
Vielen vielen Dank für all diese lieben Worte!
* * *
Dear readers and blog-friends!
The last weeks have been the most exhausting ones of my whole year!
Less than a minute breathe!
The more I have enjoyed your wonderful and numerous comments
to my last post.
Thank you all for your kind words!
* * *
Die wenige freie Zeit, die ich hatte,
habe ich aber bestens genützt:
Zum Sticken!
Und ganz besonders freut mich,
dass ich ENDLICH
ein Projekt fertig bekommen habe,
an dem ich jahrelang gearbeitet habe:
The little free time I had
I have used the best: To stitch!
And therefore I can present the finishing of a project
I have worked for years: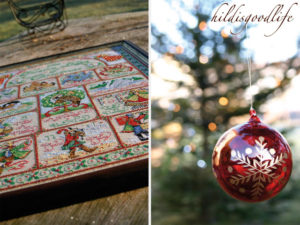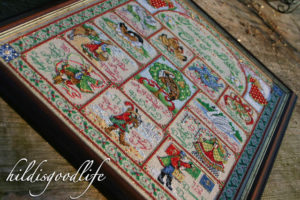 Von hohen Himmelsfernen
auf einem blauen Band
im Glanz von tausend Sternen
kam stilles Glück ins Land!
Und hat in dunklen Herzen
ein Lichtlein angesteckt,
hat Sorgen, Gram und Schmerzen
ganz leise zugedeckt!
Richard von Schaukal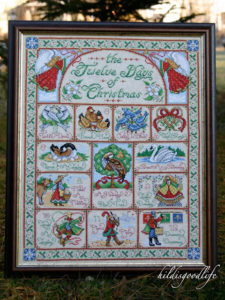 Möge stilles Glück
und nicht Hektik und Stress
die letzten Tage bis Weihnachten
erfüllen!
I wish you all quiet last days leading up to Christmas!
Dies wünscht sich und Euch
Hilda