Erdbeeren!
Kirschen!
Himbeeren!
Ribisel!
June is when the Berries grow
Sweet upon the vine!
We fill our baskets full with them,
so plump and juicy fine.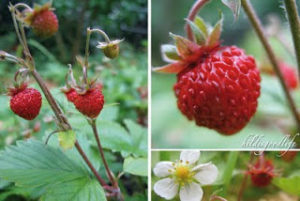 Sommersonnenwende!
Mittsommernächte!
Peterfeuer!
Glühwürmchenhochzeit!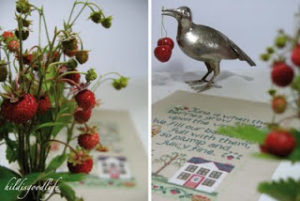 Rosen!
Lavendel!
Pfingstrosen!
Johanniskraut!
Der Juni war für mich immer schon
der prächtigste Monat das Jahres!
So viel von mir Geliebtes
bringt der Juni!
June is my favourite month!
So many things I love
brings June:
Strawberries
raspberries
cherries;
roses
lavender
and many other aromatic herbs!
Und darum starte ich nicht, wie bisher,
mit dem entsprechenden Monatshäuschen von maryse,
sondern widme "meinem" Monat
ein Extra-Werk:
Monatssampler "June" von Waxing Moon Design
Leider bin ich zum heutigen 1. Juni nicht ganz fertig geworden,
aber es reicht schon mal um euch
ein paar Gusto-Fotos zu zeigen.
For June is so very special for me
I open this month with an exceptional stitching project:
"Monthly Samplings: June" from Waxing Moon Design.
Not yet finished, but I will not withhold you from
some actual pictures.
Ich freue mich schon
auf einen schönen
beerigen
Monat mit euch
und wünsche euch allen
einen guten Start in
den Rosenmonat!
Bis bald
Eure Hilda