Nun ist auch Sylvia's Paket bei ihr angekommen!
Endlich!
Ich wußte von ihr,
dass sie Erdbeeren liebt ..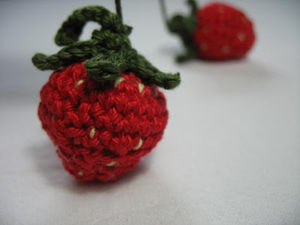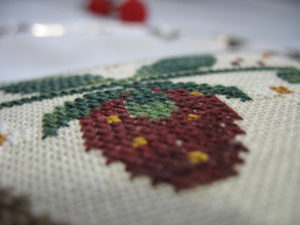 … und die Designs
von Little House Needleworks …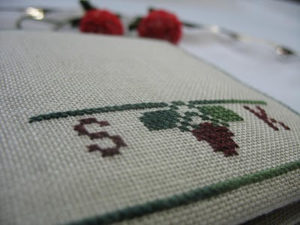 Da war die Wahl des Motivs ein Leichtes!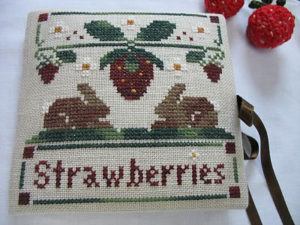 Und als leidenschaftliche Stickerin,
die sie ist,
kann sie sicherlich ein Nadelmäppchen
gut gebrauchen
(oder vielmehr ein zweites! Oder drittes?)
Liebe Sylvia
es hat mir sehr viel Freude gemacht
mein allererstes LHN-Motiv
für dich zu sticken!
Finally the last PIF has arrived to its destination, to Sylvia!
I knew about her, that she loves strawberries
and the designs of Little House Needlworks.
So it was not difficult to decide what I will stitch.
And as she is a passionate stitcher, she can
certainly make good use of a needlecase
(even though it is her second one! Or third one?)
Vorlage: Little House Needleworks, gestickt auf Leinen in den Originalgarnen
Häkelerdbeeren nach eigenem Entwurf gehäkelt
Design from LHN was stitched on Linen with the original threads.
Strawberries crocheted according to my on pattern.